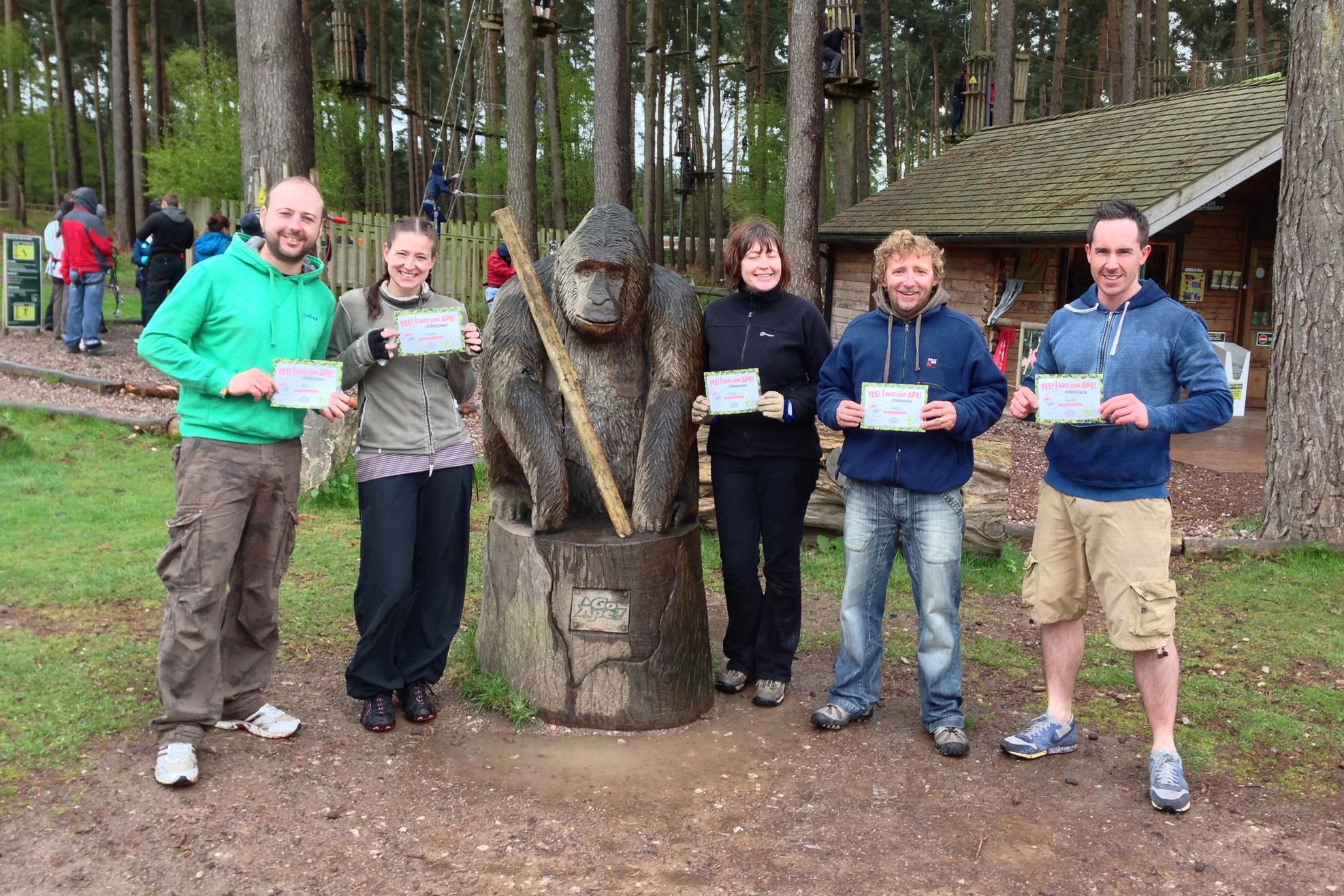 Cloud 9 GO APE!
Braving the weather on a wet and blustery Saturday morning Cloud 9 took to the trees for an action packed day out at Go Ape.
Having questioned just why we had to get up so early at the weekend, we arrived at Cannock Chase a little after 9:30am and once the safety debrief was over, it was all about working as a team to make it through the five sites that Go Ape has to offer.
With no two tree-top sites the same, we faced a different challenge each time, well evidenced by the array of blue and purple bumps and bruises on show when we all returned to work on the Monday!
Each challenge got progressively harder and included flying 260 metres down zip-wires, leaping off the Tarzan Swing and tackling the wobbly tightrope crossings. Each one made us all stop and think before taking that leap into the unknown, but towards the end our confidence had grown and we just went for it!
The team at Go Ape were excellent and we would recommend it to anyone to try it out.
Although the weather was very wet and cold it didn't dampen our spirits, in fact it made it all the more fun in a weird way and the views from way up in the trees are just amazing!