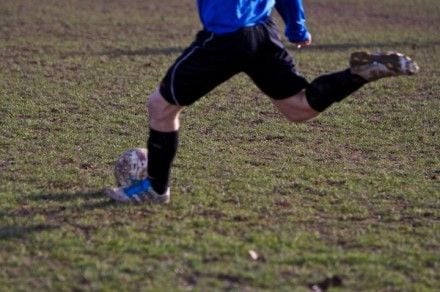 Last weekend I embarked on doing some photography for Solihull Town FC. The lads had reached the Semi Final of the cup and I have been training with them for a couple of months now.
I felt it would be a nice project to do for them as the day might be something special for them to look back on after the event and in time to come. It would also be a completely different subject matter for me to tackle with my new camera.
There were lots of different things to bear in mind including being in the right position to get the best action shots, correct shutter speeds, working against the strong winter sun, and capturing special and unpredictable moments. I found that keeping close to the action, being ready in position, and shooting just before the moment was key to capturing good shots. I also had the camera set on burst mode to give me a greater chance of getting a really strong shot amongst some that didn't quite capture the moment in the right way.
Solihull Town dominated the play and won the game 3-2. This gave me lots of opportunity to get some good action shots, capture a varied mixture of emotions of the players and supporters on the sidelines and create an accurate mood across the photos of how the game panned out.
The photos seemed to go down well, and the lads enjoyed commenting on them at the next training session and on Facebook!
I will be on hand to take some more of the Cup Final in April which is to be played at Damson Park, home to Solihull Moors FC.
Attached to this post are a selection of the shots I took.
Simon.
[nggallery id=44]