Rebranding, and a new fitness website design creates an online success story for our favourite local Pilates instructor
Bridge Pilates was founded by Lorraine Hobbs in 2008 to provide specialist classes from her studio in Warwickshire. It has since transformed to become a successful online business by becoming an online wellbeing hub, with a busy schedule of live Zoom classes and on-demand courses for anyone, anywhere.
The challenge of pivoting a face-to-face business into an online, subscription model
Bridge Pilates is a positive, inspiring story of one person, taking the brave step into a new way of doing things during the Covid-19 pandemic… with incredible results.
Our initial challenge was to support Lorraine in taking the step from in-person group Pilates classes to creating an online platform that offered her existing clients the chance to continue accessing classes from home. As a true professional, passionate about what she does, she was determined to take the step to virtual fitness classes, but like many of us had little experience in front of the camera. From this first small step, Bridge Pilates grew beyond expectations.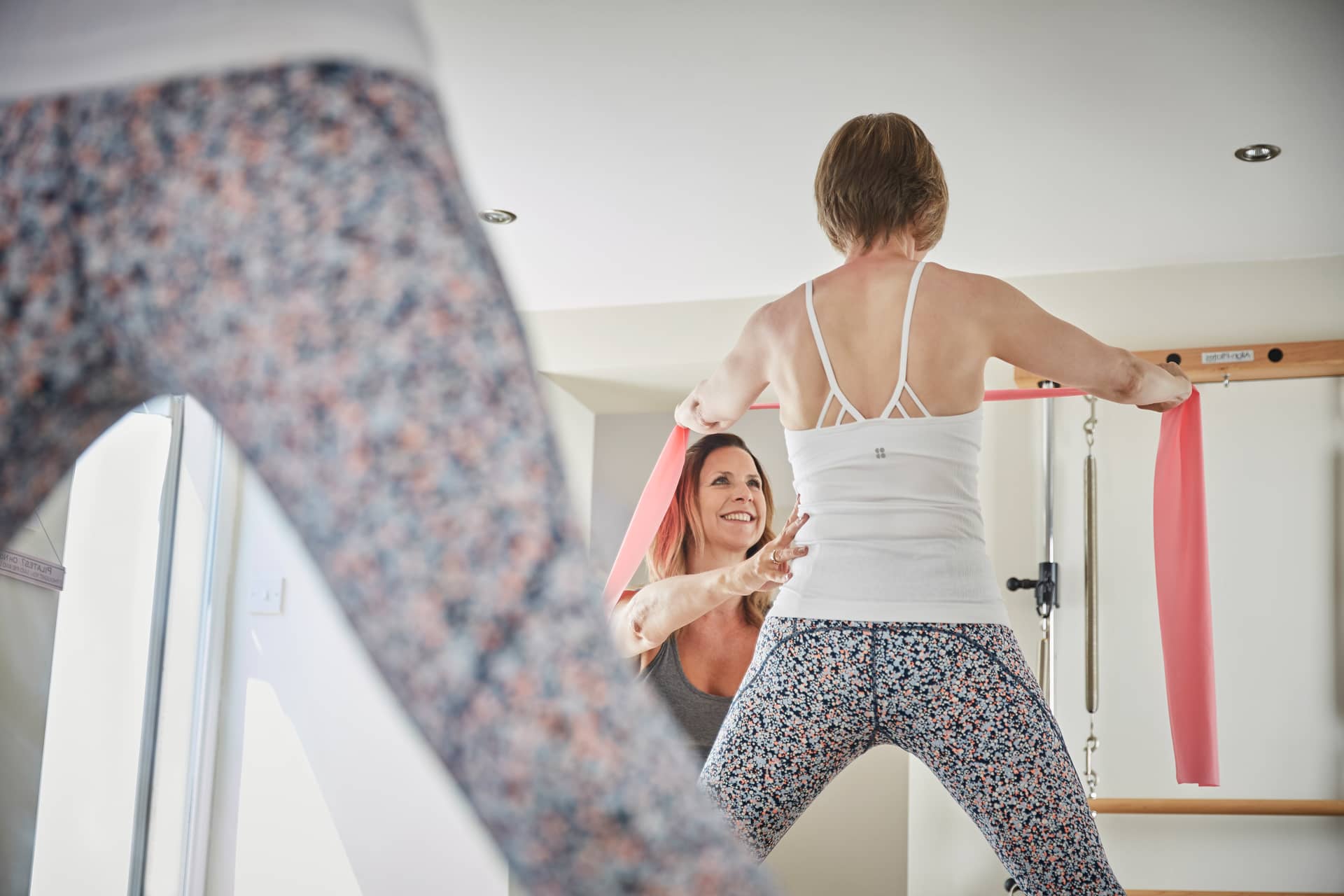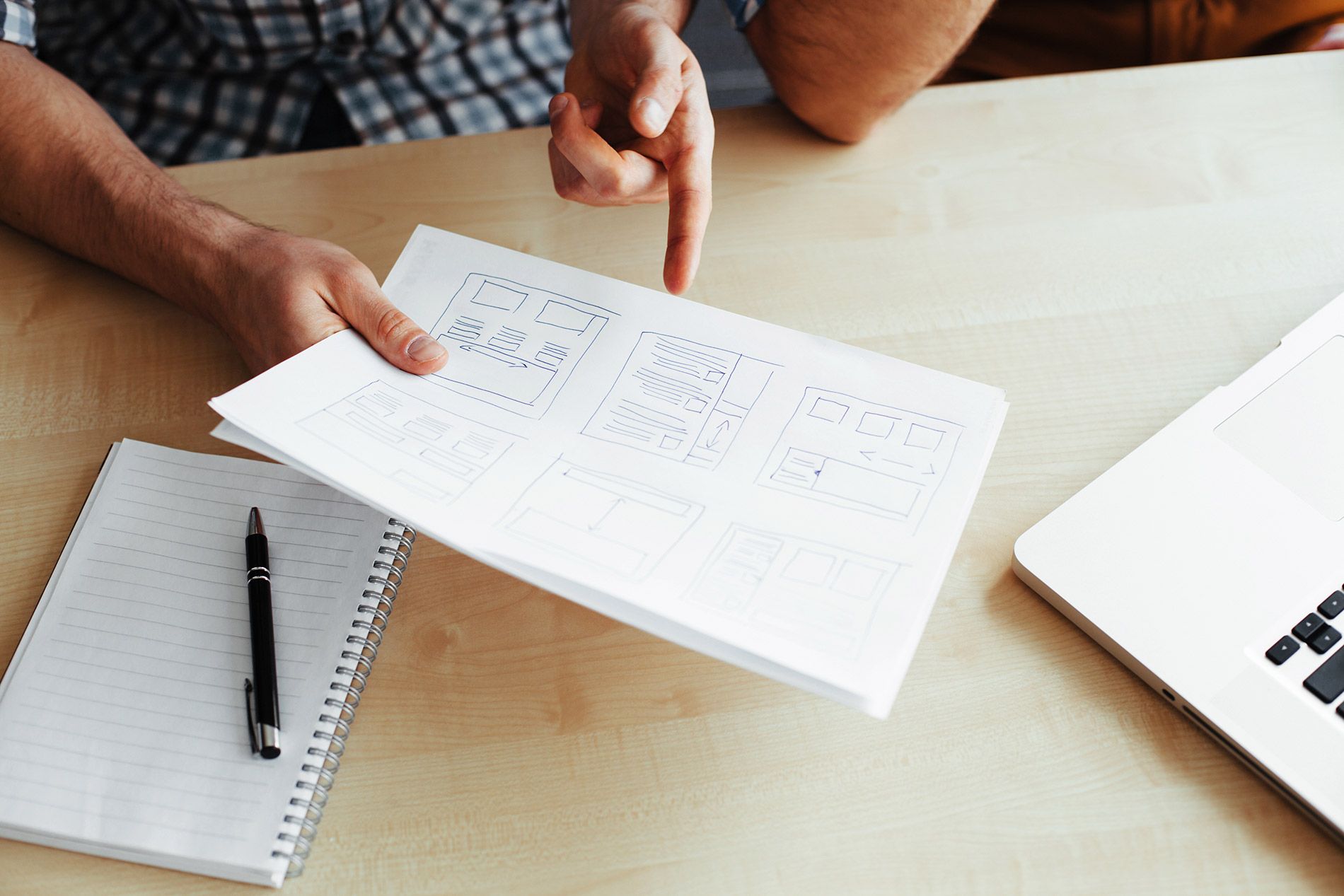 We're enthusiastic about every project we undertake, but Lorraine's story and her drive to make a difference during the pandemic made this one special.
We knew we needed to support her in making a leap into new territory, and building an online community. This meant updating the Bridge Pilates brand identity, designing a new website that would stand out alongside the growing online fitness websites competition, and most importantly offering guidance in video production, presentation style, social media activity and online marketing.
New photography would also be an essential element, capturing Lorraine's inspiring personality and supporting both the website and social media presence.
We got to work creating a new fitness website design for Bridge Pilates, showcasing a new look and feel, and we shot new photography onsite with Lorraine (subject to Covid-19 guidelines of course!). The website was built around six key pillars of her Pilates business:
Our top 6 tips for a successful online Pilates business
1. On-site group Pilates classes
We created an online calendar of local Pilates classes, that Lorraine could easily update. Attendees can book (and pay online) for blocks of classes, and we added Google maps, to make it easy for them to find class locations.
2. A new live virtual Zoom Pilates timetable
We made it easy for Lorraine to sell and manage access to scheduled Zoom Pilates classes, all from within her website. No more juggling who has paid, and who hasn't – now it's no pay – no access! (and more time to teach!)
3. On-demand (pre-recorded) Pilates video library
We created an online library of videos, grouped into specific class types, then locked these down so that only paid-up members who had purchased a subscription could access them. Users can pay by the month (or annually to receive a discount). New videos are grouped into categories, and scheduled to appear at scheduled times. As the online video library is now large, users can make a collection of their 'favourites'.
4. Create an online Pilates equipment shop
We created a full Pilates equipment eCommerce shopping platform. Lorraine can now easily add, and manage the sales of Pilates products, including managing stock levels, returns and reporting on which products are most popular. Of course, if she wants to offer discounts on products or classes, or create gift vouchers, or discount packages the whole system handles this too.
5. Pilates Video Production
The key element of our support was in video production, supporting Lorraine with the tools and advice to create professional, engaging fitness videos from her studio – which we then edit from ours. As time moved on, she grew in confidence and took to it like a pro, investing in new equipment such as cameras, autocues and lighting to create an even better experience for participants and increase production values.
6. Marketing support
You can have the BEST fitness website design in the world, but if nobody knows about your site, you're going to be disappointed.
Not here. No siree! We created email marketing templates and a dedicated Pilates blog, and provided training in all the basics of online marketing, to allow Lorraine the control and flexibility to manage her new online business marketing activity, and grow her following.
Want to grow your fitness website?
"I cannot recommend Cloud 9 highly enough. They are a team of really dedicated, highly professional people, and so supportive – nothing is too much trouble.
They're always looking for a way to make what they do as good as it can be, and there are no half measures. They believe in my business as much as I do, guiding me to each 'next step', and broadening my thinking beyond the business I already had. From starting out making social media videos during the first lockdown, to creating a professional platform, their help with the technology has made an incredible difference. It's transformed the business, the way I work, and given me new drive, determination, and ambition.
With their support, I've been able to move my business even further into the virtual world – an area which I'd always resisted. But now, I'm busy video-making, blog-writing, issuing monthly e-newsletters and social media marketing – and I love it. I've found a new level of confidence. They've always been on the other end of the phone to help with aftercare or trouble-shooting, offering an all-round service. I couldn't have done it without them."
Lorraine Hobbs,
Founder of Bridge Pilates
See what Lorraine has to say about her experience of working with Cloud 9
Examples of our fitness photography