An e-learning website for the AGCO Future Farm
how we helped a Farm With A Vision To educate, Support And Modernise The Future Of Agriculture In Africa.
AGCO Future Farm is a 150-hectare working farm in Zambia. It was created by agricultural solutions giant AGCO, with a vision to support the development and productivity of the agricultural industry in Africa, introducing the efficiencies of mechanisation and the latest in farming technologies.
Working in partnership with a number of organisations, and run by local people, the Future Farm brings together the benefits of a commercially viable farm with a technical training centre for both large-scale farmers in the region and also smaller, emerging farms.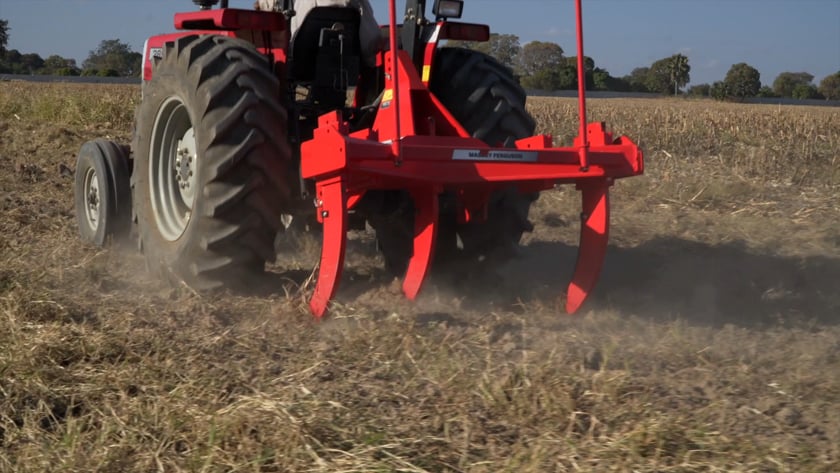 The CHALLENGE OF online learning IN RURAL AFRICA
Our challenge was to design a website to engage and inspire a broad range of audiences, helping to promote this unique initiative, but more importantly, to take the benefits of Future Farm beyond Zambia through an online learning platform. We needed bring the Farm to life for those in rural locations, to support a community of farmers who are unable to make the journey.
OUR RECIPE FOR ONLINE LEARNING SUCCESS
With a project such as this practicalities are key, and we began by gaining an in-depth understanding of how the site would need to work for the end user. It had to be scalable and flexible – allowing content to grow with the project and be easily updatable by the team in Africa. At the same time, it had to be mobile-friendly and nimble enough to cope with access from even the slowest internet connections. We needed to ensure the ability to deliver wide-ranging content, at varying levels, for differing needs, and to assess the progress of each individual.
For versatility and ease-of-use we chose WordPress as the website platform, and put our minds to the LMS (Learning Management System). Partnering with Harper Adams University in Shropshire UK, our team brought together a programme of blended learning, using the latest techniques in online education, and with film at its heart.
The 'Short-course Programme' we helped develop provides essential learning in agronomy, farm management, and technical training. Through a series of over 40 videos, audio files, pdf support downloads and online tests, we created a system which makes it easy for learners to navigate each step of the course – at their own pace, and with the ability to choose the method of learning that's right for them.
Filming took place on the ground in Zambia, and from our studio in Warwickshire UK using greenscreen and scripted content via teleprompt. The decision to use our studio helped drive cost efficiencies, but also ensured flexible studio access and consistency – an essential factor, since filming took place over a series of months as new content became available.
As always, our involvement reached far beyond delivering the tech… we helped train the trainers, craft the scripts, art direct photography and film, and we provide ongoing support as the initiative continues to grow.
Drag the slider above, to see how our green screen filming transformed the online learning experience!
"I'm a repeat offender when it comes to working with Cloud9. Our relationship spans over eight years and I really enjoy appreciate the team's ability to get under the skin of what is most important to deliver.
Most critical to me is that they walk you through the process. It's not a 'tell me what you want and we can deliver it' type approach, it's more like a 'let us guide you on what we think you need approach'. This is important when you are trying to do something for the first time, in this instance create a digital learning tool for farmers in Africa! We are thrilled with the end result, and the feedback from our end users has been positive. Thanks for not just delivering, but also caring about what we care about! Together, we've been able to develop something unique for our customers in Africa, a virtual agronomy learning platform that will change farmers lives for the better!"
Louisa Parker,
Marketing
Director, Global Sustainability at AGCO Corporation