Creating a splash with motion graphics and an animated LED video wall at MACH
– The manufacturing industry's largest trade event
Matsuura UK is a leader in both automated subtractive (CNC) manufacturing and additive (3D printed) manufacturing. Their machines are the backbone of some of the most prestigious names in the automotive, motorsport and aerospace industries.
At MACH, the manufacturing industry's largest trade event, our job was to raise the profile of the brand, and show everyone how Matsuura machinery could produce the kind of amazing results not usually associated with automated manufacturing.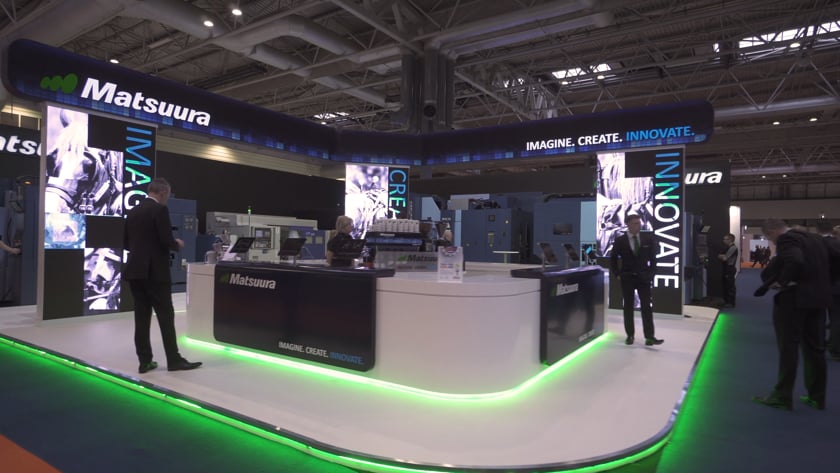 Because they were also launching a new product range at the show, Matsuura had two stands.
Doing very different jobs, but requiring visual synergy, we brought both together around the simple message of "Imagine, Create, Innovate". This message was conveyed throughout the entire show presence and in all pre and post-show activity.
MAKING MANUFACTURING STAND OUT
Motion graphics are a great way of creating impact at a trade show or exhibition. So instead of a traditional stand with printed graphic panels, we created looping motion graphics animations shown on giant 3m LED video walls that showcased exactly what Matsuura products are capable of and how far manufacturing has come.
The effect of the large video wall was even more striking as the images flowed from one huge LED tower to another located across the stand.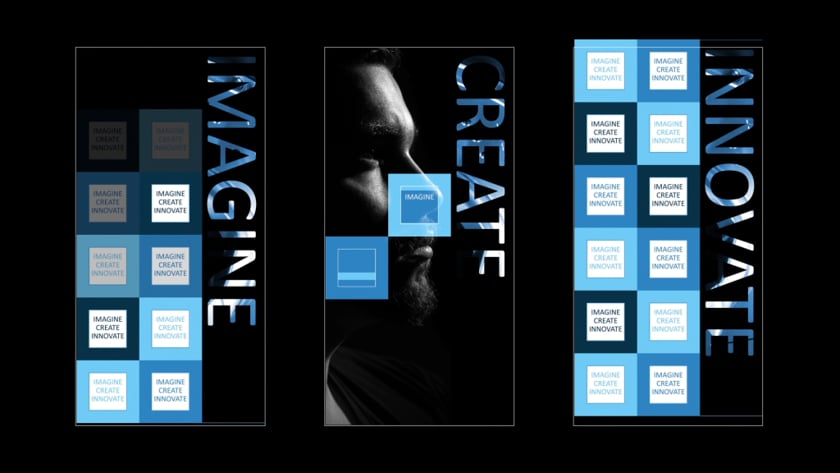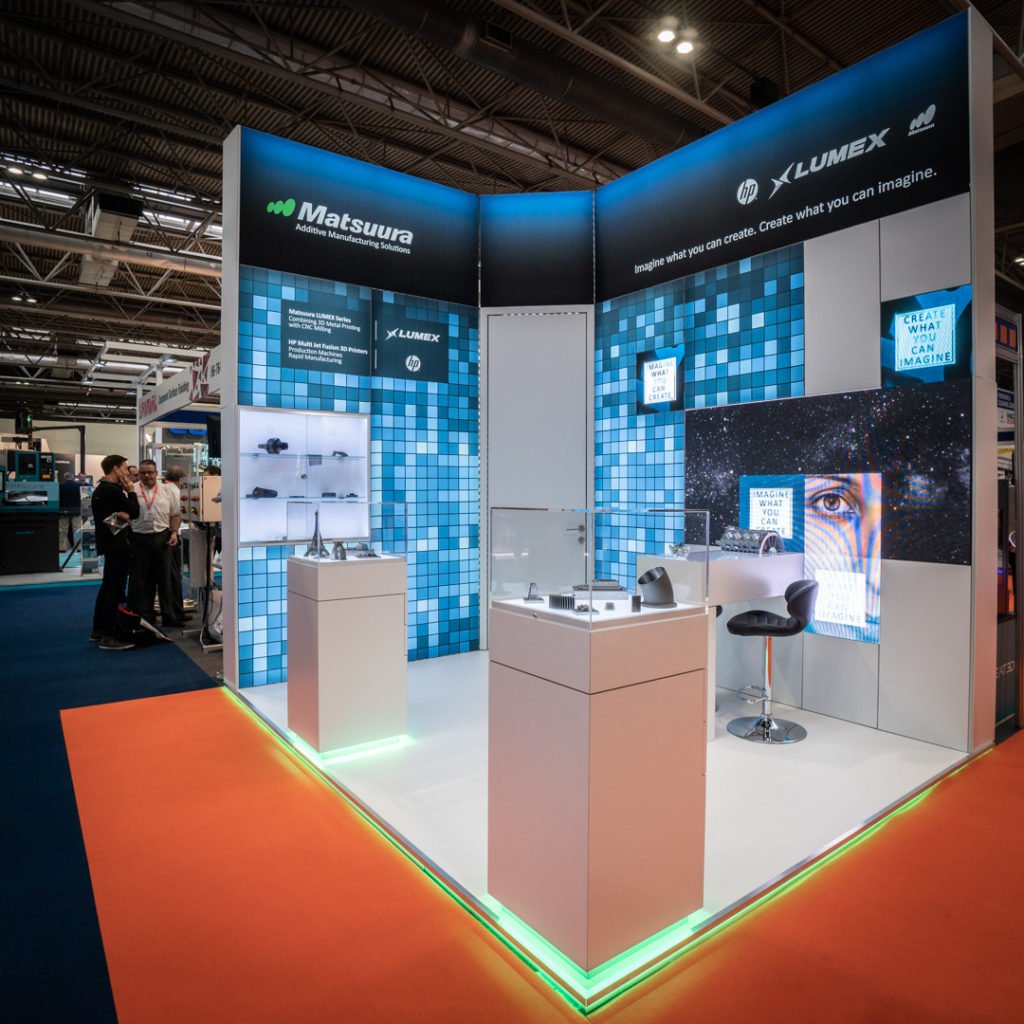 MINI STAND – MAXIMUM IMPACT
The smaller LUMEX exhibition stand motion graphics featured a tiled LED video wall running a looping video based on a theme of 'Elements' – this showed the precision of tiny machined specialist parts, and how anything you can imagine can be created using Matsuura LUMEX machines.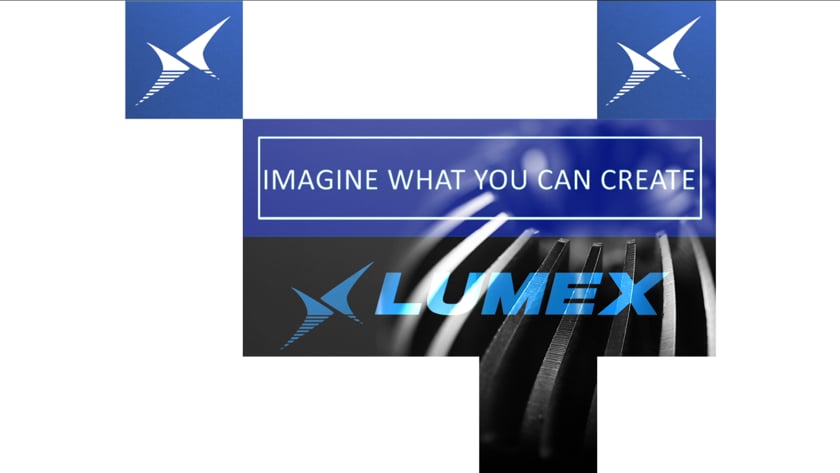 CAPTIVATING EXHIBITION IPAD CONTENT
To draw visitors onto the stand, the same video also played on the on-stand iPads. The iPads contained detailed product information and allowed visitors to browse the Matsuura website and request brochures or further information.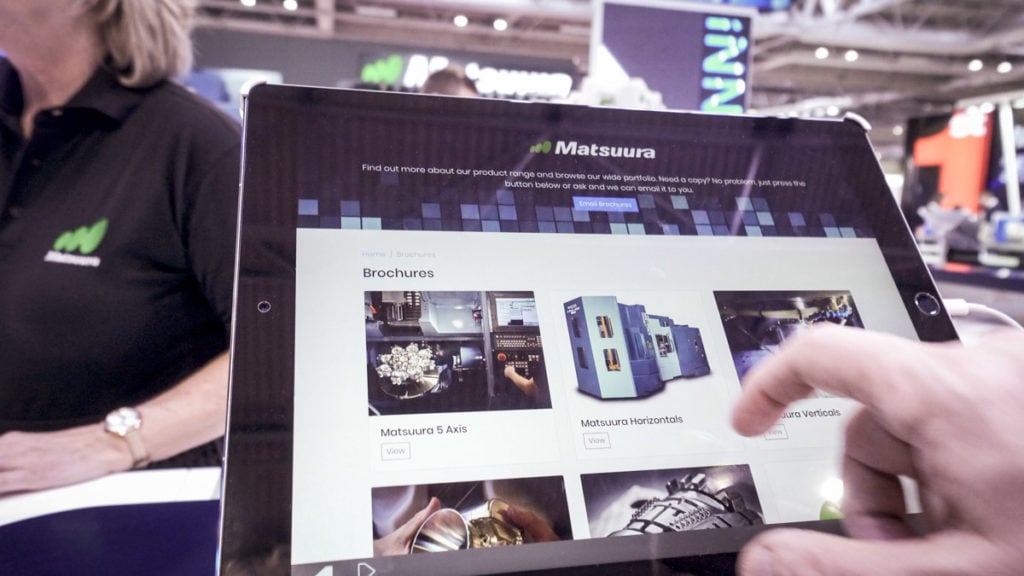 PRODUCT PHOTOGRAPHY AND VIDEO
As well as the exhibition content, we also created a series of photos and videos that used the latest camera motion control systems to capture the most minute details of components made using Matsuura machines.
Macro lenses, specialist LED lighting and a spattering of creativity resulted in some beautiful cinematic sequences that challenged viewers to consider Matsuura and think about manufacturing in a different light.
Happy client? Well, see what she had to say for yourself…
"Our relationship with Cloud 9 started when we were looking for an agency to provide printed and motion graphics for an exhibition. From the initial meeting Mike quickly understood our vision and offering and interpreted our brief. The result was a challenging, creative and thought-provoking design, which really drew in visitors, conveyed our messages and ultimately contributed to an extremely successful show."
Samantha Brown,
Marketing
Matsuura Machinery Limited